Dr. M. Kassen – Psycholegal Consulting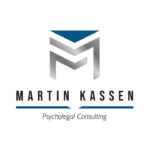 Service Description
Kassen Psycholegal Consulting provides mental health services across three principal areas:
1. Psychotherapy (Adults)
Adjustment and mental health related problems
Referred by: Medical professionals, Self-referrals
2. Forensic Mental Health Consultation and Assessment
E.g., Medicolegal, Pre-trial, Criminal Capacity, Pre-Sentence
Criminal and civil legal cases where mental health matters are the focus of disputation (excl. family court matters)
Referred by: Attorneys, Advocates, Court appointments
3. Employee Behavioural Health Assessment
Workplace cases involving protracted mental health and behavioural problems that impact performance
Referred by: SME Managers, Labour consultants
This practice is fully credentialed and registered with the Health Professions Council of South Africa (HPCSA) and the Board of Healthcare Funders (BHF). Current practice affiliation/membership: the South African Medicolegal Association (SAMLA) and American Psychological Association (APA).
Send Message to listing owner