Mental Health Professionals
Dr. M. Kassen – Psycholegal Consulting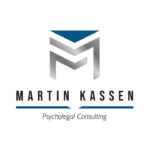 Service Provider Name:
Dr. M. Kassen – Psycholegal Consulting
Service Description:
Kassen Psycholegal Consulting provides solutions for behaviour management problems in the workplace. Mental health problems and conflict at work are often personal matters, and generally pose difficult challenges for management. Left unattended these are problems that can prove to be costly. Services offered by Kassen Psycholegal Consulting include conflict resolution for small teams, managing mental health problems at work, violence risk consultation, anger management, and employee counselling. When effectively implemented these services call for a unique combination of education, training, and experience. This practice is fully credentialed and registered with both the Health Professions Council of South Africa (HPCSA) and the Board of Healthcare Funders (BHF).
Send Message to listing owner