Mental Health Professionals
Nicole Healy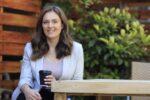 Service Provider Name:
Nicole Healy
Service Description:
I am a clinical psychologist and work primarily from a cognitive behavioral perspective (CBT). CBT works by changing people's emotions and behaviour by focusing on the thoughts, images, beliefs and attitudes that are held. CBT is based on the idea that how we think (cognition), how we feel (emotion) and how we act (behavior) all interact together. … Specifically, our thoughts determine our feelings and our behavior. The three main goals of CBT are – to relieve symptoms and resolve problems; to help the client to acquire skills and coping strategies; to help the client to modify underlying cognitive structures in order to prevent relapse. Please see my website nicolehealy.co.za for further information.
Send Message to listing owner