Firdose Moola, Family Therapist, Counsellor, Social Worker in Private Practice and Mental Health Practitioner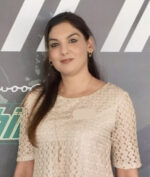 Service Description
I provide services to the Community at large in the greater Durban area and surroundings.
I pride myself with service delivery and provide Confidential Professional Counselling, Advice, Therapy, Mediation, Conflict Resolution and Parenting Plan services.
I also render Professional Employee Assistance Programs and Consulting and offer both online and face to face therapy and counselling.
I work with children and adults towards emotional recovery, counselling, advise, therapy, personal growth, and more satisfying personal and professional relationships.
My special interests include:
- Building relational strength and resilience: individual, couple and marriage therapy;
- Personal growth & development: self-esteem, EQ, confidence in groups or relationships;
- Healing and recovery: from sickness,trauma, loss, grief;
- Navigating life changes: marriage, divorce, retirement, relocation, job loss, health changes;
- Managing work/life balance: executive, professional and employee wellness;
- A psychodynamic approach: an interest in underlying meanings or patterns in life challenges, with an emphasis on client strengths, options and resources, for lasting change.
- Support and Therapy Groups
- Care and Contact
- Abuse, Domestic Violence and GBV
My practice hours are Weekdays 09h00 to 17h00 and Saturday mornings. Strictly by appointment.
It is a cash practice, however with we can facilitate reimbursement from most medical aids in SA.
Contact my offices for further information and see ways in which we can assist further for an overall mental health and wellbeing improvement and sustainability.
Send Message to listing owner