Mental Health Professionals
Mackay, Jodie (Ms JL)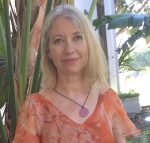 Service Description:
My style of psychotherapy is based on psychodynamic principles and is built on a dialogue and developing a therapeutic relationship between myself and my client. This involves the process of making the unconscious more available to the conscious mind. Sometimes painful memories begin to resurface and demand to be understood. The opportunity to explore and understand personal difficulties, both in the present, or from the past, is therefore experienced within a professional relationship of confidentiality, acceptance and trust. This forms the basis of therapy. I believe In the concept of holistic health, and the balance between mental, physical and spiritual well-being. I am familiar with cultural diversity and how to sensitively work with religious and cultural differences. Working with the expatriate community and South Africans who have returned after living abroad or planning to relocate.
additional interest: Dance-Intelligence
Dance-Intelligence is a collaboration between myself and John Hamman, a professional ballroom dancer and coach, merging the worlds of psychology and ballroom dance. In partnered dancing one comes close to physically sensing the other person's inner emotional world. Therefore the emotional, mental and physical stability of each partner contributes to the overall success of the couple. Keeping dancers motivated in their work and relationships is enormously beneficial to their mental health and overall partnering success.
Because focusing on external achievement alone is not sustainable, Dance-Intelligence has created a series of therapeutic workshops to assist dance students and professional dancers become the best version of themselves personally and professionally. The areas of focus are 'dance and emotional intimacy', 'expanding body intelligence' and 'discovering your dance personality' (using the Jungian Archetypes). With a more holistic approach and focus on personal development, we affirm the full capacity of dancers' artistic expression. We believe that emotional shifts needs to happen alongside professional growth for success to be truly authentic and meaningful.
Send Message to listing owner