Juanita Ragbeer – Registered Counsellor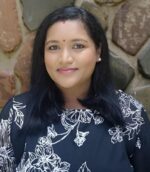 Service Description
From a young age, I always tried to help and encourage others when they needed it the most. It was then that I realised I will pursue my studies in the field of psychology in order to fulfil this purpose. Psychology is not only a passion of mine but also a calling to be able to guide and advise others where possible.
Taking care of your mental health is just as important as taking care of any other need. In every person's life there comes a time that could be difficult to navigate. My goal is to help my clients navigate this journey in a safe and confidential space where they are free to express themselves.
I have over 10 years of experience as a registered counsellor both in private practice and higher education.
Please feel free to make an appointment via the link below:
https://headroom.co.za/juanita-ragbeer/
Send Message to listing owner