Carla van Zijl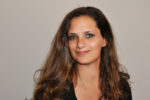 Service Description
Since registering with the HPCSA in 2015, Carla has been actively involved with Claremont Practice as a Psychometrist and Registered Counsellor. In addition, Carla has offered student counselling services at the Cape Peninsula University of Technology. She also spent some time as a School Counsellor at Edgemead High School. Since 2021, Carla provides psychometric assessments for adolescent patients at the AKESO clinic in Milnerton and works closely with the referring Psychiatrists and Psychologists.
Her interest in Autism Spectrum Disorders (ASD) led to her collaborating with the Neurodiversity Centre (NDC) where she offered psychometric testing for children with ADHD or Autism. Carla provided assessments for learners at the Boland School for Autism in Paarl as well. 
Currently, Carla is working towards a Diploma in Animal Behaviour through COAPE International after which she hopes to develop an animal-based intervention plan for young offenders as part of a PhD project.
Since Qualifying in 2013 Carla completed two internships in private practice and at CPUT that lead to her registration with the HPCSA in 2015.
Through her practice Carla offers educationally-based assessment, subject choice and career guidance, and short-term counselling intervention for children and young adults. Her passion lies with the identification of Barriers to Learning, Autism Spectrum Disorders, and ADHD. In so doing she refers to the most suitable and qualified professionals who can provide the the families and children with the appropriate supports.
Send Message to listing owner