Sharon Louria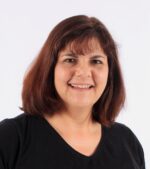 Service Description
Everyone is unique and has a unique life. My therapeutic approach therefore focuses on assisting people to find their own personal path and to empower them to become fully in charge of their own lives.
I offer therapy to individuals, couples and families, and by identifying patterns within a person's relationships and manner of thinking, I aim to assist people to make changes and to embrace fully who they can be.
I completed my Masters degree in Counselling psychology at the University of Pretoria in 2004. My training was primarily in working with individuals, (adults, teenagers and children), couples and families. This was further promoted by my training at Life Line SA and Family Life Centre (FAMSA) in marital and/or relationship counselling, as well as family and parenting issues. I have worked in the private sector, in both corporate research and corporate wellness, as well as fulfilling the role of school psychologist at various private and government educational institutes. I have a special interest in Depression and Anxiety, and in 2017 I established a support group (Randburg Depression and Anxiety Group), which is affiliated to the South African Depression & Anxiety Group (SADAG) for people living with these conditions, which runs twice a month.
I believe in empowering people to live the life they have and to learn to dance in the rain.
Send Message to listing owner