Brandon Kayat Psychology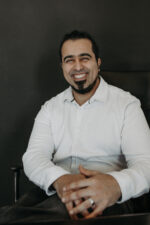 Service Description
Welcome! I offer both in-person (please enquire for availability) and online sessions everyday except for Sundays. I offer a holistic approach to mental health: understanding each person within their unique context and tailoring treatment to each client's individual needs.
I am experienced in the following modalities among others: CBT, Schema Therapy, Jungian Psychoanalytic Therapy, ACT, Transpersonal Psychology, Couples Therapy, Person-Centred Therapy and Solution-Focussed Therapy. My interests include men's health, dream interpretation, African Psychology, multiculturalism and LGBTQ+ affirming therapy.
If you're feeling 'stuck' or are just wanting to transform your life, then prioritizing your mental health is a great first step! I take each client's goals to heart and am committed to supporting them through their transformation. Psychology is not just for those with problems- it is for all who want to reach their full potential. I am eager to start the mental health journey with you!
Send Message to listing owner