Ryan Cramer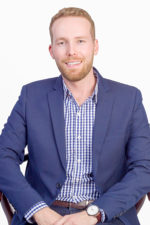 Service Description
Ryan holds a Masters degree in Clinical Psychology from Nelson Mandela University and is a registered Clinical Psychologist with the Health Professions Council of South Africa (PS 0131261). He is also a registered member of the Psychological Society of South Africa (PsySSA) (PSY2197).
Ryan completed his internship at the Elizabeth Donkin Psychiatric Hospital and Livingstone Hospital in Port Elizabeth where he worked mostly with individuals who needed hospitalisation for mood disorders, psychotic disorders, substance use and suicidal behaviour. He also completed a rotation at the Nelson Mandela University community psychology clinic where he worked predominantly with children and adolescents needing assessments and psychotherapy. Thereafter, Ryan completed his community service at Uitenhage Provincial Hospital, Orsmond TB Hospital and Park Centre Clinic providing psychological services to the broader community, including the elderly and children.
Prior to starting private practice Ryan was employed by the Department of Health as a clinical psychologist at Uitenhage Provincial Hospital in the Eastern Cape. Here, he delivered services to inpatients and outpatients and formed part of the district employee wellness team. He worked with children struggling with emotional and behavioural difficulties, adolescents and adults presenting with adjustment, mood, anxiety and psychotic disorders, as well as assisting individuals and families in coping with newly diagnosed medical conditions.
Ryan was trained in and prefers to work from an integrative perspective. This way of working draws from various schools of thought and models. In doing so, it allows for the flexible adjustment of therapy to suit the individual's therapeutic needs.
Send Message to listing owner